Addin Gidsen
Hoe een Zakelijke Applicatie Integratie te configureren
Ga naar Configuratie en navigeer vervolgens naar het tabblad Integratie.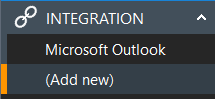 Om een nieuwe integratie toe te voegen, klik op het item (Nieuw toevoegen) en selecteer de gewenste toepassing in de keuzelijst. Then click 'Set' to start the configuration.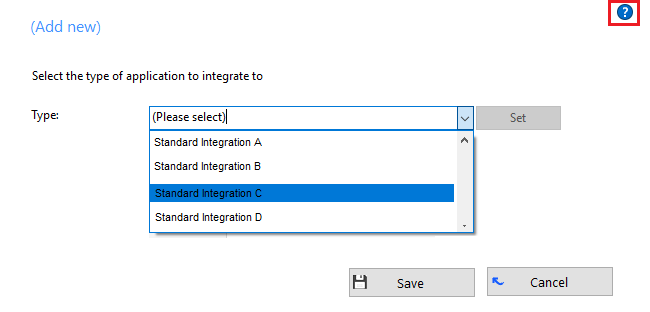 Klik op (?) voor een gedetailleerde configuratie integratie handleiding voor Standaard applicaties die door HIPIN worden ondersteund.