Logboek informatie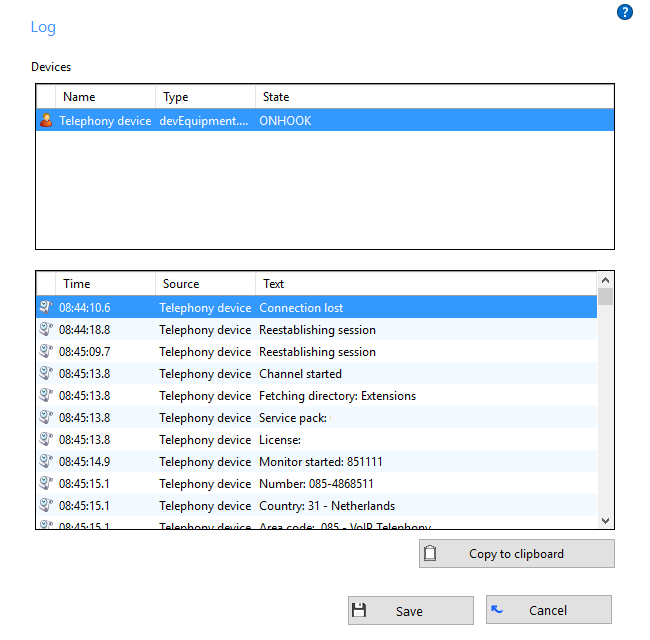 De pagina Logboek voert een soortgelijke functie uit als het Versies scherm dat informatie weergeeft die nuttig is bij een probleem.
De apparatenlijst toont de apparaten die worden gebruikt; dit kan onder meer hardware en alle apps zijn die u met de desktopclient geïntegreerd hebt.
Het onderstaande kader toont de Logboekvermeldingen. Het log houdt bij wat de desktopclient probeert te doen en of het succesvol was of niet. Deze informatie kan zeer nuttig zijn bij het oplossen van een probleem; klikt u op de knop Kopiëren naar klembord en plak de informatie in een document.